OxygenOS is OnePlus's answer to Cyanogen OS
|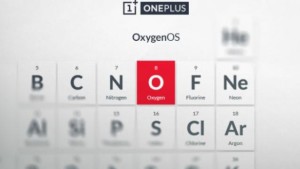 CyanogenMod founder Steve Kondik had hinted that CyanogenMod and OnePlus were headed for a split in the near future.
In an interview Kondik had said that "while OnePlus is a startup just like them, it's not likely that the 'long-term visions' of the two companies will converge. He went on to confirm that OnePlus would get the Android Lollipop update this month though he cautioned, "I have no idea what the future holds beyond that."
Kondik had also said CyanogenMod were stuck in the middle of a fight between Micromax and OnePlus. Like OnePlus, Micromax has released its own brand of phone, the Yu Yureka running CyanogenMod, and according to Micromax, OnePlus is in violation of their exclusive license to the CyanogenMod OS. the China-based company is now all but ready to release it's own Android release for OnePlus phones which means that the split with CyanogenMod could take place sooner than expected.
OnePlus says it will develop two different ROMs, OxygenOS will be the ROM used in global markets, and H2OS will be used for China, says the company.
In a blog post on the OnePlus forum, the company announced that its own OS would be called OxygenOS and would be "open, customizable, and free of bloat and unnecessary features."
In the post OnePlus said, "We will be launching our own ROM in the near future. We've spent a lot of time thinking about what this ROM means to us and our fans. We realized that, like everything we do, our true goal is to make the product that we ourselves would want to use—to make great technology more accessible for everyone."
OnePlus will give out more information on the OxygenOS on 12 February.