Facebook Empire has 2.35 Billion users
|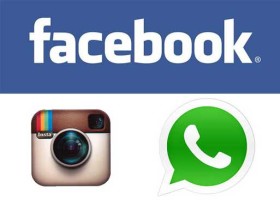 Facebook reported they had 1.39 billion monthly active users by the end of 2014, this means 13 percent increase from what we saw in 2013. Last quarter it had reported 1.35 billion active users.
Facebook has been increase in the number of monthly mobile users. Monthly active users accessing the social site from their mobile devices has jumped  by 26 percent to 1.19 billion.
.
Facebook has 890 million users daily marking an increase by 18 percent.
Over 1 billion searches are made on the social site daily
approximately 2 billion photos are shared across its apps
over 3 billion videos are viewed on that site
more than 7 billion 'Likes' everyday.
Facebook has also disclosed official numbers of its other assets like WhatsApp and Instagram. Facebook's WhatsApp now has 700 million monthly active users,  Instagram has 300 million, and Facebook Messenger about 500 million users. It has 700 million users on Groups. Facebook also revealed that over 30 billion messages are shared on WhatsApp everyday.
adding all groups together Facebook have 2.39 active user for their group
CEO Mark Zuckerberg has promised that Facebook will continue investing in new areas that might not pay off for a long time.