Samsung's Foldable Smartphone release expect on January
|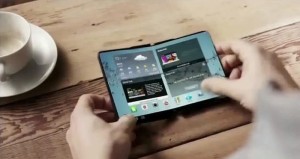 We have been hearing a lot of about a Samsung foldable phone in the works for more than two years now,
If a new leak is to be believed, we might finally see a foldable Samsung smartphone in January – with the company reportedly already testing the smartphone. Additionally,
According to a reliable sorce Samsung's foldable smartphone has been codenamed Project Valley and is being tested with two different chipsets – Qualcomm Snapdragon 620 and Snapdragon 820. Other details claim that the handset will feature 3GB of RAM; come with expandable storage, and will come with an embedded battery.