Snappy Ubuntu Core, a lightweight operating system by Canonical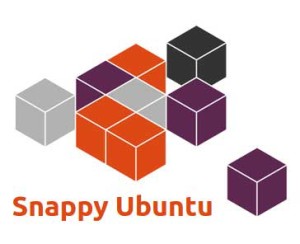 Canonical, the UK software developer behind the Ubuntu operating system, has been working to extend its traditional desktop operating system into a much broader range of products. Today, the company launched the alpha version of Snappy Ubuntu Core — an ultra-lightweight Ubuntu distribution designed to interface with large-scale cloud application build outs and power the so-called Internet of Things.
Snappy Ubuntu Core is built on the Ubuntu Core project. As the name implies, Ubuntu Core is a barebones, stripped-down implementation of Ubuntu that's designed to operate in extremely constrained environments. Its advantage is that its software loadout can still be customized with very specific applications, without the additional overhead typically imposed by the full operating system.
The difference between "Snappy" Ubuntu Core and Ubuntu Core is that Snappy is designed to offer an even simpler package management and update system with support for transactional updates. It also supports Docker, the open platform for distributed application distribution and development.
Enabling cross-communication
The point of "Snappy" Ubuntu Core is to drive increased software capability in the emerging Internet of Things ecosystem — the OS will run on a single-core CPU at 600MHz with 128MB of RAM and 4GB of storage (for OS repair and reinstall). The OS itself runs in just 40MB of RAM, with the remainder available to applications. In theory, Snappy Ubuntu Core should run just fine on devices like the recently announced Intel Curie.