Airtel launching 4G in 6 new circles with nokia
|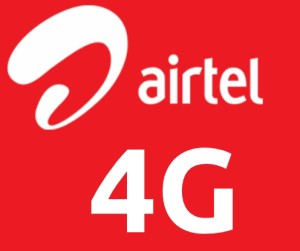 Telecom major Bharti Airtel today signed a deal with Nokia Networks to launch high-speed 4G services in six more telecom circles, comprising 11 states, starting from December this year.
The new circles where Airtel will launch 4G services include Andhra Pradesh, North East (7 states), Punjab, Rajasthan, Himachal Pradesh, and Karnataka, sources said.
Airtel has plans to launch 4G services in Andhra Pradesh, Himachal Pradesh, North East and Punjab by December 2015, Karnataka by February 2016 and Rajasthan by April 2016, sources added.
Globally, there are 360 network providing 4G services and out of this 158 network use FDD-LTE technology, as per Global mobile Suppliers Association, implying better eco-system and availability of affordable devices for this technology.
Indian firms, including Airtel, have so far launched 4G service on TDD LTE technology.
Nokia Networks, already a supplier of Bharti Airtel's TD-LTE network, will also deploy TD-LTE on the 2300 MHz in 2 other circles, the statement said. Sources said that these two circles are