Facebook Lite Android Released
|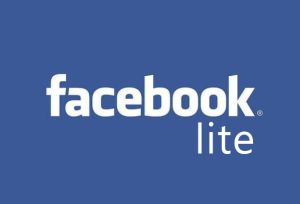 Facebook has announced that it will be adding a new app to its services. The new app is called Facebook Lite and it is a different version of the mobile app for the users who have a low quality Internet on their mobile phones, or if they experience poor Internet connection in some areas.
A Facebook spokesman made an official statement saying that the new Facebook Lite app works for Android devices and was designed for users who have a 2G internet connection or users who are in an area where the Internet access is limited.
The new Facebook app was released in some African and Asian countries like Zimbabwe, Vietnam, Sri Lanka, Sudan, South Africa, Nigeria, Nepal and Bangladesh. The app was not released in India, but Facebook stated that it will release it soon.
Facebook added that the app is currently tested and will be released in many countries in the near future. Some believe that Facebook might cancel the app if it doesn't prove to be a success.
On Google Play, Facebook Lite is described as a version of mobile Facebook that uses less data and is functional in any internet network condition.
Google Play adds that Facebook Lite has less than 1 MB, more precisely 252 KB, and was specially designed for networks with a 2G connection in areas where internet connectivity is limited. Facebook Lite is compatible with Android 2.2 and later.