WhatsApp Now Available on a Web Browser
|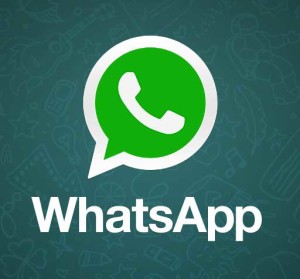 Users of the popular messaging app WhatsApp can now conduct their chats via a Web browser — with a few restrictions.
The Facebook-owned service with some 700 million monthly active users said in a blog post Wednesday that people can now link their mobile phones with a WhatsApp Web client, allowing them to write and read messages via their computers.
There are, however, a few limitations to the setup. First, those with iPhones are out of luck due to "Apple platform limitations," WhatsApp says. The service works with Android, BlackBerry, Nokia S60 and Windows devices, but users need the latest version of WhatsApp.
To start, WhatsApp users can visit Web.WhatsApp.com via Google's Chrome browser on their computers, where a QR code will appear.
Then they need to open WhatsApp, click a button that says "WhatsApp Web," and use their phone's camera to snap a photo of the code. (WhatsApp notes that users' phones must remain connected to the Internet for the setup to work.)
So, why would anyone want to do this?
For one thing, using a keyboard to write messages is faster than doing so on a smartphone. Users can also more easily save images or videos on their computers using this arrangement. And people like office workers, who spend much of the day sitting at their desks, can opt to receive WhatsApp alerts on their computers, effectively uniting their work computers and their phones.